About Us
The History of HHS & La Perouse
Thank you for your interest in the Hawkesbury Herpetological Society.
We pride ourselves in our efforts to educate others about habitat preservation, care techniques, and other practical skills involved with keeping of Reptiles and Amphibians.
Our members put this learning to use through practical activity to conserve bushland, rehabilitate wildlife, and advocate on behalf of native reptiles and amphibians.
Our Patron

John Cann OAM - The 'La Perouse Snake Man' and legend in herpetology.
John's family demonstrated snakes and reptiles to the public in weekly shows at "The Loop" in La Perouse, Sydney, from the early 20th century until 2010 when John retired.
This alone educated and inspired generations of Australians in the ways of reptiles. He has written many books and has a continuing interest in freshwater turtles. We are honoured to have such a man as our patron.

---
Our Logo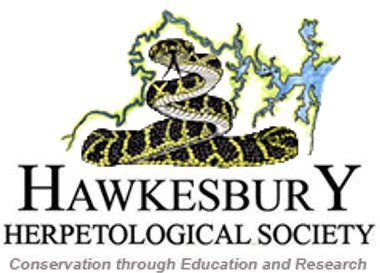 At its centre is the Broad-headed Snake (Hoplocephalus bungaroides). Once a common species in the Sydney basin, this snake is now listed as endangered in NSW. Surrounding this image is a map of the Hawkesbury River system from which the Society takes its name.
---
The Hawkesbury Herpetological Society
(The Brain Child of Jim Stopford)
Interested in reptiles for many years, Jim started working with them at the Australiana Village at Wilberforce with Vic Haden around 1973. He went on to obtain an exhibitor's license from National Parks and Wildlife Service and lecture at schools, with the reptiles, in NSW and ACT for many years. During some of this time he was a member of the Australian Herpetological Society. He asked a few times over the years if they would have a sub-branch in the western suburbs with no luck. It was during this time that reptiles in NSW were restricted from keeping by members of the public and only those who were licensed to exhibit could do so. It was during these early years that Jim became friends with George Cann Jr. and then eventually John. Both these men were brought up with reptiles by parents who owned, worked with, and exhibited reptiles for a living.
Jon Dengate from NPWS contacted Jim to see if he could use his reptiles in segments of Burke's backyard. This association finally led to Jim being approached to join a new organization being formed called WIRES. Jim went along to the initial introduction courses in various areas around Sydney and gave a presentation and talk on reptiles. From these talks he invited people who wanted to rescue reptiles to attend a handling course in our backyard. On the first day about 60 WIRES members turned up and learnt how to handle lizards. They were then asked to attend another day and they would handle non venomous snakes – the numbers dropped to about half of the first day.
Jim then asked who would be interested in learning how to handle venomous snakes. He organized a weekend course and approximately 12 brave people attended. They started with redbellied blacks and by the time the weekend was over they were handling brown snakes. He asked some of these people if they would be interested in forming a team to train others. This was the beginning of many years of refining techniques and producing notes to make the course the success that they became. After a few years a course for looking after injured reptiles was commenced with the help of vets interested in reptiles. WIRES members wanted to learn more about reptiles.
During these years Jim's dream of having a herp society in western Sydney was still fermenting in the back of his mind. He finally asked me if I would back him up if he started a Herpetological Society here in the western suburbs. He asked George Cann if he would be the patron. George agreed with humility and delight, to accept the honour if the society eventuated. He contacted many herpetologists in the area and asked if they were interested, along with WIRES members who had attended reptile handling courses, and with the help of some friends, a venue at the Richmond Neighbourhood Centre was chosen and a date set for Friday the 6th of August 1993. Jim asked his old mate Jeff Banks if he was interested and could help. With this, Jeff brought along raffle tickets, a hoop bag and jigger as a prize for the first meeting, along with coffee/tea and biscuits. With membership fees of $5, money from the raffle and donations for the supper it gave us a good financial start to pay for our expenses.
With Jeff sitting in the chair, the meeting was opened and Jim gave a brief talk on why the meeting was called and asked for attendees to consider the formation of a new Herpetological Society. It was suggested that the society be named 'Hawkesbury Herpetological Society' and it was adopted by those present with enthusiasm. Sixty-four people attended the first night of which forty-seven joined. It was decided that we would meet on the 2nd Friday of each month.
A steering committee was chosen to manage the affairs over the next 12 months. President – Jim Stopford, Vice President – Anthony Stimson, Secretary/Treasurer – Jeff Banks. Other positions were filled such as Librarian, Entertainment/Fundraising and Editorial committees. Counselor Jim Stopford and Patron being George Cann. It was decided that a Field Trip Committee would be elected later once we were registered as an organization and we were covered by insurance.
Jeff went through the Constitution for the AHS and asked me type up an amended one to suit our society. On the 2nd meeting the members were asked to evaluate each part of the constitution and at the 3rd meeting the constitution was formally voted on. Members had been asked to submit logos and Mottos and these were listed in the 3rd publication (The Hawkesbury Herpetologist) at the November meeting. Members voted for the motto – 'Conservation Through Education and Research'. The logo was a drawing of the Hawkesbury River surrounding a Broadhead Snake. It was decided at a committee meeting to use a different drawing of the snake (also submitted originally) for aesthetic reasons.
Meetings were held at the original venue for many years even though we had trouble fitting everyone in the hall at times. We often opened the large glass doors and people stood outside. We eventually moved to the Richmond Country Women's Association (CWA) Hall next door and held meetings there for many years until eventually moving to our present venue.
The Society has been a big part of our lives since the very first meeting. We have seen many changes in the society with some members still there from the beginning and new members joining over the years. The Society was at the fore in the fight to get reptile and amphibian licensing for anyone who wanted to keep them in NSW. The Society eventually established our own Expo that has gone from strength to strength and is popular with both reptile keepers and the general public. The changing attitude of the general public to reptiles has been great to see with people more likely to want to see reptiles live than kill them when they cross their path.
Yours in Herpetology
Frances Stopford